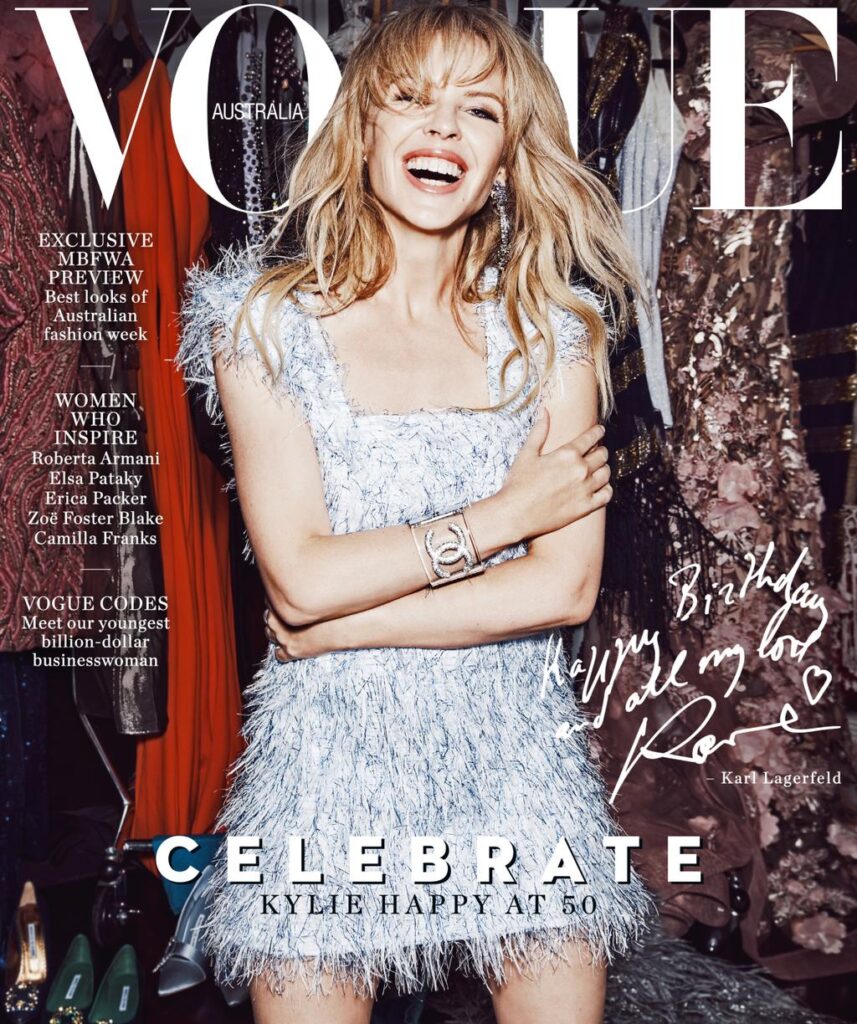 In November 2019, I was the keynote speaker at Kylie: The Symposium, a two-day international conference, held at Maynooth University (Ireland), dedicated to all things Minogue (or 'the actual Kylie' as my students once termed her).
Talks across the conference covered analyses of Kylie's image and branding; her music; her status as a cancer survivor; different phases of her career; her ageing and more. Not only was it an interdisciplinary conference, it also attracted some Kylie fans and industry professionals, and was great fun with some really interesting papers.
My own talk, 'The Golden Girl-Next-Door: Transmedia celebrations of Kylie's 50th birthday' looked at the way her 50th birthday celebration (at the centre of which was the launch of Golden) became an event that played out across a wide range of media interviews and retrospectives spanning numerous magazines, newspapers, TV and radio shows as well as online articles and social media.
I looked at it in relation to both other media anniversaries (e.g. Doctor Who and Coronation Street's 50th, Neighbours' 30th) and media representations of other established stars (e.g. Madonna, Dannii, Jennifer Aniston), as well as exploring aspects of Kylie's enduring 'star image' and brand.
I think there is likely to be a special issue or similar coming out from the conference and hopefully I'll have something written to share in the near future, but in the meantime, my slides will be available from my Academia page.